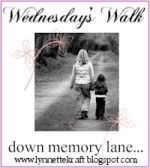 Being that I get to go to college everyday I have few times when I say "I miss college". But the past couple weeks I have really been feeling down and missing the "old me". I don't really miss college, I MISS my friends. This post will probably be very random but that pretty much describes my 4 years at Clarion.

There isn't even one memory I want to single out the whole time I was in college I loved it. I think college is the reason I have such a hard time being alone with Josh is at work all the time. I was always surrounded by my friends. In the res halls there were always people around and there were few weekends I didn't have a room mate or a cabana mate around to hang out with.

My senior year was by far the best year of my life. I turned 21 on the first day of school, drank more than I ever should have and made the best friends I could ask for. I am reading a book for work about the college experience and it makes me miss seeing the girls everyday. It amazes me how you can see,talk, and rely on some people so much for 4 years and then poof! they are outta your life.

To be quite honest I can't even pick one single memory to write about, especially about my last year of school because there are so many good ones. From playing crack the whip in the alley, to our last DZ meeting, to senior walk, to graduation. I carry those memories and my love for my friends/sisters every day. I would give anything to still live on Dietz place and be able to walk up the stairs or across the parking lot, NOT knock and just plop on the couch and see my best friends. I think it is something we all definitely took for granted.

So if any of my crazy friends are reading this...I miss you...more than you can even imagine.

CU Later,

Jess Bay